Google has launched Pixel and Pixel Xl in 2016. It was limited successful and no where near to Apple iPhone 7. Google is working on new Google Pixel Xl 2 and its features are leaked. It is expected to be on board in October 2017. It shall be priced starting at Rs. 60,000 in India.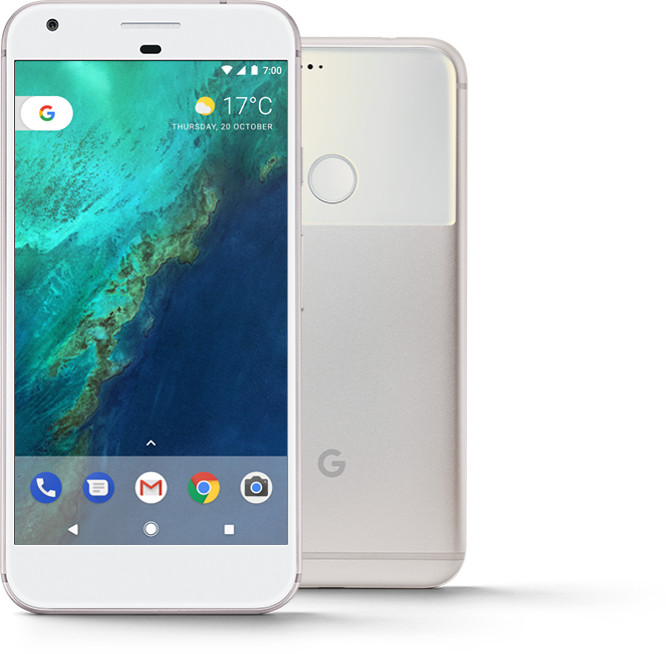 Features and Specifications of Google Pixel
Operating System : Android 7.1.1 , but Google will ensure to launch with Android 8.0 named O (Oreo)
Also read, Google Android 8.0 will be called Oreo
Screen size : 5.7 inch
Screen Resolution : 2560*1312
CPU : Ocat core Soc : Qualcom (ARM v8)
Frequency : 2.4 GHz
GPU : Qualcom Adreno 540
OpenGL API : Open GL 3.2
Opeen GL API – GPU : Open CL 2.0
Memory RAM : 4 GB
Memory ROM : 128 GB
Rear Camera : 12 MP ( 4160*3120) Pic, Video : UHD (3840*2160), Auto focus, face detection, Flash, HDR photo, touch focus
Front Camera : 7 MP (3840*2160), Video : UHD (3840*2160)
Sensors : Accelerometer, Barometer, Gyroscope, Light sensor, nfc, pedometer, proximity, thermometer
Connectivity : Bluetooth, wifi
Sim cards : 1
Navigation : GPS
Google has launched Google Pixel and Pixel Xl, in two screen sizes 5 inch and 5.5 inch. Each has two memory variants 32 GB and 128 GB. Pixel was in reasonable demand, however Pixel Xl was liked most but met demand and supply gap. It was internally attributed to OEM supplier of screen. Later on it is learned that unhappy with Supplier, Google tied up with LG for Google Pixel 2 and Pixel XL 2.
Google Pixel XL is being tested with Nougat, as they are working on Android 8.0 , Pixel 2 and Pixel XL 2 will be launched with Android 8.0 for sure. Prototype is being tested with Qualcom snapdragon 835 chipset, but final version will be having snapdragon 841 or above. Google will not like to follow Samsung, In may 2017 Samsung has already launched S8 and S8 plus on snapdragon 835.
Apple's iPhone 7 has ROM up to 256 GB, while Google Pixel has 128 GB, As Apple has set benchmark, Google ensuring that Pixel and Pixel X.